Celebrity
Where is Mike Woods? Fox 5 anchor shares health update on Instagram
Darcy Rafter October 21, 2021
Photo by Eric Stringer/Getty Images
COMMENTS
Mike Woods has been off the air for two and a half weeks and fans of the Fox 5 anchor want to know where he's been. You'll be glad to know Mike has finally given a health update.
[caption id="attachment_2902" align="aligncenter" width="606"]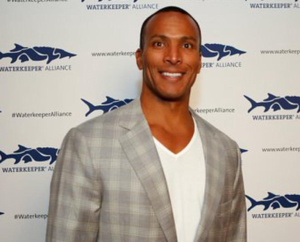 Mike Woods[/caption]
Many avid watchers of the show are missing Mike's banter with Rosanna and begging him to return to their screens soon.
He has confirmed to fans on Instagram he will be "back before you know it…" but why has he been gone?
TV: Is Jeff Webber really coming back to General Hospital?
Hollyoaks | Official Winter Trailer | All 4
Where is Mike Woods?
Mike Woods has been at home recovering from having lower back surgery. He has a little more time to recover before returning to work.
He confirmed he should be back on television in another three days or at the beginning of next week. However, he needs to have a meeting with his surgeon before returning to work.
Mike said he has been at home trying to rest as he had a busy weekend and is still experiencing pain from time to time. However, he said he has been feeling a lot better than before when he could barely walk.
He said a lesson he has learned from the process is he needs to be patient as you "can't rush your body". Physical therapy starts in three weeks and, for the first six weeks, he mustn't lift anything more than 10lb as the healing process continues.
Many fans said they were praying for his healing before Mike signed off Instagram Live and did a Facebook Live check-in. He then headed out to get his favourite tacos for dinner.
One thing he did say was he can't return to the gym until January. Well, at least he can return to Fox 5 sooner than that!
SPORTS:
 Who is Jenson Brooksby's coach?
Fox 5 anchor shares health update on Instagram
Mike has recently undergone lower back surgery. The operation was called a microdiscectomy, and it seems to have been successful.
This is considered a minor procedure as the spinal column is unaffected but surgeons did shave a disc. This takes pressure off a nerve in his leg.
Mike's fans have been following his health journey since he was diagnosed with prostate cancer. Thankfully, he had been free of prostate cancer for three years on 9 May 2021.
Mike also revealed he would be dressing up for Halloween. However, he wasn't giving too much away about costume ideas, apart from hinting it would be something to do with a museum…
LOGIN to CommentLOGIN to Comment Have something to tell us about this article? Let us know
[caption id="attachment_2903" align="aligncenter" width="523"]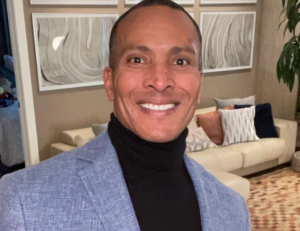 Mike Woods[/caption]
Darcy Rafter Darcy is an experienced journalist passionate about celebrity culture and entertainment. After gaining a degree in Media and Communications at Goldsmiths University she has also become a social media specialist, always keeping informed on the latest trends. With almost five years of experience in media, her expertise is analysing platforms such as Instagram, Twitter and TikTok. When she`s not tracking the latest trending content, she's watching films and eating lots of chocolate.
Related Posts
[caption id="attachment_2904" align="aligncenter" width="520"]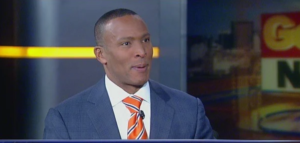 Mike Woods[/caption]
Rising rapper Matt Ox's mom Laurel Grau has a fanbase of her own Meet David Brenner's wife as Oscar-winning film editor dies at 59