Celebrity
RIP: Who did Bergen Williams play in General Hospital?
Darcy Rafter November 17, 2021
Photo by Rick Rowell/Disney General Entertainment Content via Getty Images
COMMENTS
Laura Lynn "Bergen" Williams, known for on General Hospital, has died at age 62.The soap opera star passed away after suffering from Wilson's disease which is an inherited rare condition.
[caption id="attachment_2859" align="aligncenter" width="584"]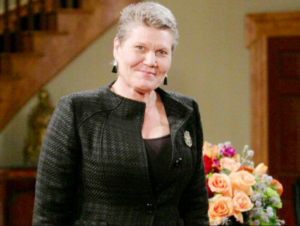 Bergen Williams[/caption]
The condition causes copper to accumulate in vital organs and it can even affect the brain. The disease can be fatal as it causes liver failure, kidney problems and reduced quality of life if not treated early.
Let's pay tribute to Bergen Williams by reminiscing on her role in General Hospital, delving into her beloved character.
NEW
: Ye and Drake's Free Larry Hoover concert: Tickets, date and what we know
Alice was ALWAYS a welcomed sight. She brought much humour to her scenes. Loved her with the Qs and Luke. Rest in peace #BergenWilliamspic.twitter.com/Y0nqR9qvvp
— BlueEyesQuietSmile (@Walks_LikeRain) November 17, 2021
Hollyoaks | Official Winter Trailer | All 4
Who did Bergen Williams play in General Hospital?
Bergen Williams played Big Alice Gunderson on General Hospital who was the Quartermaines' maid.
Fans often remember Alice's secret identity and alter ego who was a wrestler named the Dominator.
She starred in the show for over a decade, from 2002 to 2015. However, General Hospital is not her only credited appearance on screen. She has also featured on, 7th Heaven, NYPD Blue, Scrubs and Nip/Tuck.
The actress has also appeared in V.I.P., Sons Of Tucson, Happy Endings, Babylon 5, Scrubs, and Lois & Clark: The New Adventures of Superman. Not to forget her roles in movies such as Clifford, Lord Of Illusions, Killer Pad, and Without Charlie.
Although, without a doubt, General Hospital was her home and Bergen soon became a soap fan favourite after she featured in 155 episodes of the show.
RIP Bergen Williams, soap actor dies aged 62
Bergen passed away on July 20th, and the family have only recently shared the news in public this month.
The sad news was announced in a tweet posted today, November 17th, by her sister stating; "Bergen Williams succumbed to the ravages of Wilson's Disease surrounded by loving family," reads the post which is titled "Rest in Power Bergen Williams."
The Twitter account is said to be run by her sister and paid tribute to her life and successful career. "Bergen was a writer, inventor and actress who played Big Alice on the TV soap 'General Hospital.' "
[caption id="attachment_2861" align="aligncenter" width="510"]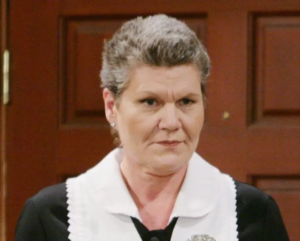 Bergen Williams[/caption]
The sad news has brought an influx of tributes and prayers to spread online.
Fans pay respect Bergen Williams
Rest in Power Bergen Williams. pic.twitter.com/IofrOOF8So
— Bergen Williams account managed by her sister (@bergenw) November 17, 2021
#RIPBergenWilliams She was gold as Alice on #GH and we treasure her memory as an actress, stand up comedian. The dominator to the end. Thank God for Bergen. She will be missed @bergenw Prayers to the family. Gone too soon #BergenWilliams#GeneralHospital#AliceGundersonpic.twitter.com/ZkCYgrw98d
— Dwayne Neil (@DDub6986) November 17, 2021
Such sad news, Oh how I loved Alice. Rest In Peace Laura Lynn Williams. 🙏🏼#BergenWilliams#GHpic.twitter.com/zJNnCykLVC
— S T A R R 🌺 (@KrystalStarr85) November 17, 2021
So sorry to hear this. I definitely miss Alice on #GH. RIP Bergen Williams and condolences to the family. 🙏
— Hey J (@jlbspark) November 17, 2021LOGIN to CommentLOGIN to Comment Have something to tell us about this article? Let us know
[caption id="attachment_2862" align="aligncenter" width="605"]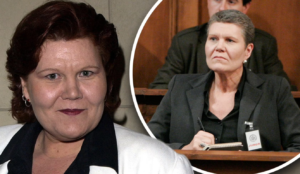 Bergen Williams[/caption]
Darcy Rafter Darcy is an experienced journalist passionate about celebrity culture and entertainment. After gaining a degree in Media and Communications at Goldsmiths University she has also become a social media specialist, always keeping informed on the latest trends. With almost five years of experience in media, her expertise is analysing platforms such as Instagram, Twitter and TikTok. When she`s not tracking the latest trending content, she's watching films and eating lots of chocolate.
Related Posts