Celebrity
Meet Gwendolyn D Clemons, the CEO caught in DaBaby`s LGBTQ chaos
Yasmine Leung November 3, 2021
Photo by The 32nd Annual GLAAD Media Awards/Getty Images for GLAAD
COMMENTS
Gwendolyn D Clemons has found herself entangled in DaBaby's LGBTQ controversy after she reportedly forgave him for his homophobic comments.
[caption id="attachment_2881" align="aligncenter" width="572"]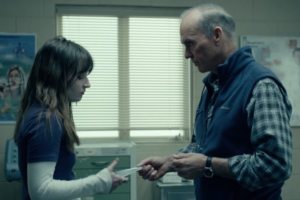 Meet Gwendolyn D Clemons[/caption]
A look into DaBaby's controversy
The entire conundrum began during DaBaby's attempt to hype up his crowd during his Rolling Loud Miami 2021 set on 25 July 2021.
Instead, he said some offensive comments that most people would regard as homophobic:
"If you didn't show up today with HIV, Aids, or any of them deadly sexually transmitted diseases that'll make you die in two to three weeks, then put your cellphone lighter up."
Despite the online uproar, the rapper maintained his stance by explaining that what he does at shows is for the live audience only, and not for internet users since his words could become "easily manipulated".
"It'll never translate correctly to somebody looking at a little five, six-second clip from their crib on their phone. It just don't work like that."
He continued to claim his gay fans did not have HIV/Aids because "they take care of theyself, they ain't going for that".
READ
: Who are Henry Ruggs parents as ex-Raiders player faces DUI charges?
Photo by Astrida Valigorsky/Getty Images
How is Gwendolyn D Clemons involved?
The 29-year-old rapper issued a now-deleted apology after he was dropped by Lollapalooza and Governers Ball, but shortly made his comeback onstage for the Hot 97 Summer Jam 2021.
Clemons is now caught in the centre of the chaos after TMZ reported she approved of his appearance at Rolling Loud NY on 28 October.
The news site claimed that after she met the rapper to discuss his comments, he understood the outrage.
She was labelled the "CEO of LGBTQ organization" leaving fans astounded at how there could be a "leader" of the LGBTQ community.
Obviously, Twitter have taken it on themselves to poke fun at the situation.
NEW
: Brace yourselves, the Evil Santa YouTube video is 2021's terrifying hoax
the CEO of LGBTQ spoke personally with DaBaby https://t.co/zSk58IOz5e
— bichopesau321 (@thattetrisman) November 2, 2021
The LGBTQ+ CEOs decіdіng if they shouId forgive DaBaby https://t.co/Z92CkMQYGrpic.twitter.com/MU4JDw86kZ
— kira ~ (@Sadcrib) November 2, 2021
Sir CEO of the LGBTQ has forgiven Dababy pic.twitter.com/caneWDrHWR
— Watching "Watching the Throne" (@throne1watcher) November 2, 2021
Who tf is the LGBTQ+ community CEO? lmaoooooo I ain't vote on this matter
— 🐼 (@Pandeezyy) November 3, 2021
Clemons released a statement via The Unleashed Voice Magazine stating she was "grossly misquoted" by TMZ and 90% of the information in the article was "completely false".
She accused TMZ of using her comments out of context and adding a clickbait headline.
Everything we know about Gwendolyn D Clemons
Clemons is indeed a CEO, but not of the entire community of course.
In 2014, she founded non-profit LGBTQ organisation Relationships Unleashed with her son Dr Davin D Clemons – they are both members of the LGBTQ community.
Unleashed was founded in Memphis, Tennessee, with a mission to "liberate black and brown people through education, empowerment and enrichment".
Her company is close to her heart since Clemons lost her trans sister to HIV in 1991 and didn't want another family to suffer like she did.
Gwendolyn has a career in criminal justice spanning more than 30 years, with expertise in counselling in domestic violence and anger management.
She studied at Strayer University for a masters in business administration and science management.
Clemons and her son are also ministers at the Cathedral Of Praise in Memphis.
She is married, but the identity of her partner is unknown.
Dopesick | Official Trailer | DisneyPlus
BridTV6368Dopesick | Official Trailer | DisneyPlushttps://i.ytimg.com/vi/gG3HI3pna9Q/hqdefault.jpg893154893154center22886LOGIN to CommentLOGIN to Comment Have something to tell us about this article? Let us know
[caption id="attachment_2882" align="aligncenter" width="600"]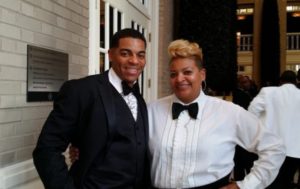 Meet Gwendolyn D Clemons[/caption]
Yasmine Leung Yasmine is a third-year Anthropology and Media student at Goldsmiths University with a new obsession with League of Legends, despite being really bad. She`s always on social media keeping on top of the latest news and trends and is HITC's expert in Korean pop culture. She also loves music, TV and fashion - her favourite things to write about.
Related Posts
[caption id="attachment_2883" align="aligncenter" width="560"]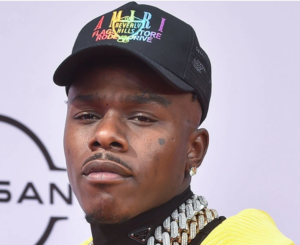 Meet Gwendolyn D Clemons[/caption]