Celebrity
Did Tefi and Jason break up and what happened to the influencer couple?
Yasmine Leung October 27, 2021
Photo by Lia Toby/Getty Images
COMMENTS
Tefi Pessoa has begged Twitter for privacy regarding her split with Jason Sobe, but what happened to the pair and when did they break up?
[caption id="attachment_2897" align="aligncenter" width="554"]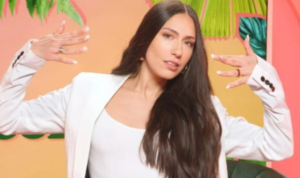 Did Tefi and Jason
Private lives never stay private
[/caption]
Unfortunately for public figures, private lives never stay under the radar, so they must be prepared to block out the negative comments.
It's especially hard when celebs put their love lives on social media, and for Tefi, the constant reminders are taking a toll.
The influencer, real name Estefania Pessoa, sent out a tweet pleading fans to stop sending her screenshots related to her ex-fiancé Jason Sobe. Obviously she knows how everything went down, which is why she doesn't want others to tell her again.
This tweet comes as a surprise to some fans who didn't know they split, but it's been a rumour since September.
OMG
: Who is Kelly Kay? Appearance on No Jumper podcast spills wild claims
Please stop sending me screenshots, I promise I already know everything and that's why I ended my relationship. Good luck and God bless
— HELLOTEFI 🥭 (@hellotefi) October 27, 2021
When did Tefi and Jason split?
A quick investigation into twitter reveals that the 31-year-old split with her agent and entrepreneur fiancé around 20 September 2021.
Fans spotted that their social media's were emptied of couple photos, prompting them to DM her about their relationship status.
In September, she shared:
"He f***** me over and I am crushed. That's what happened. But I am begging you to please stop flooding all my dm's. I would have never been so public with my relationship had I seen this coming. If y'all want him so bad u can have him. I am not ok.
I do not regret a single moment of my relationship and no one on this earth could ever make me change the way I love people or not believe in love. But if you are in a situation you wouldn't want your best friend, sibling or child in, leave. I love you & i'll see u soon."
A month later, Pessoa is still getting questioned about her personal life.
The reason for their split remains a mystery, and since they were set to marry soon, it's all the more devastating.
NEW
: Does Keanu Reeves have a son called Dustin like viral TikTok vid claims?
i am trying so hard to be graceful about this, this is the worst heartbreak of my life, please stop dm'ing me and my ex asking what happened. i am literally begging you. i have muted every word related to all of this possible & somehow I still get hundreds a day
— HELLOTEFI 🥭 (@hellotefi) September 20, 2021
When were they going to marry?
According to wedding planning site The Knot, the couple had a honeymoon fund that welcomed gift donations.
Dated 21 November 2021, they were planning to go to Brazil, so we can assume that they were going to wed beginning to mid November – her tweet from 30 October 2020 announcing Jason would be taking her last name confirms it.
UNDERWORLD 4K Ultra HD Collection | Official Trailer
BridTV6186UNDERWORLD 4K Ultra HD Collection | Official Trailerhttps://i.ytimg.com/vi/6vtWbQtAHVs/hqdefault.jpg888821888821center22886LOGIN to CommentLOGIN to Comment Have something to tell us about this article? Let us know
[caption id="attachment_2898" align="aligncenter" width="547"]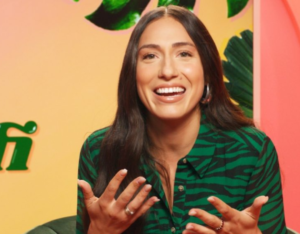 Did Tefi and Jason[/caption]
Yasmine Leung Yasmine is a third-year Anthropology and Media student at Goldsmiths University with a new obsession with League of Legends, despite being really bad. She`s always on social media keeping on top of the latest news and trends and is HITC's expert in Korean pop culture. She also loves music, TV and fashion - her favourite things to write about.
Related Posts
[caption id="attachment_2899" align="aligncenter" width="513"]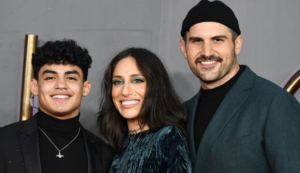 Did Tefi and Jason[/caption]